Algeria
Copyright: Nate Hovee/Shutterstock.com
Algeria
With its breathtaking Mediterranean Sea coastline, the desert landscape of the Sahara region and incredible mountains, Algeria is the perfect destination for a unique adventure. Visit perfectly preserved Roman towns or join a desert safari and witness the most beautiful sunrises and sunsets in the world. Algerians are known for their warm and welcoming attitude to travelers, which, combined with the North African country's natural riches, makes it a rewarding place to travel to.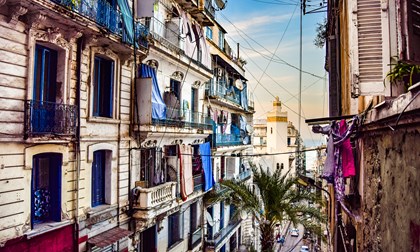 Copyright: Nate Hovee/Shutterstock.com
The troubled history of Algiers is manifested in its cityscape, architecture and culture. The capital (and the largest city) of Algeria holds impressive monuments and curious surprises for visitors. French and Islamic influences exist next to each other and make it a place as diverse as its people. Visit richly coloured mosques, discover sights and ruins of days gone by, and taste the spicy and delicious food of northern Africa.