Bangladesh
Copyright: Social Media Hub/Shutterstock.com
Bangladesh
Bangladesh is not necessarily known for being a popular tourist destination. However, this is exactly what makes the Bangla culture exceptionally warm and welcoming towards the few tourists that do decide to visit. Bangladesh is perfect for everyone who likes to venture where few have ventured before. Explore the Sundarbans National Park or travel Bangladesh, the land of rivers, by boat. Delve into an adventure and visit the lush green mangrove forests but be aware that this is tiger territory. Make sure to check the weather before you plan your trip to Bangladesh, especially from June to October, since this is monsoon season, where heavy downpours and occasional tornadoes are common.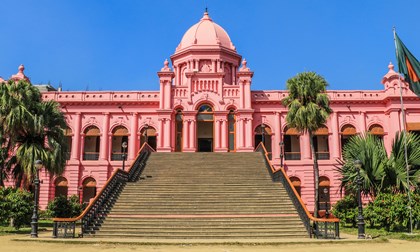 Copyright: Social Media Hub/Shutterstock.com
Hectic, bustling, chaotic, Dhaka is an enormous city of endless possibilities with energy to spare. Though it can seem a bit overwhelming at first, visitors who take take the time to explore will find the experience most rewarding. Delicious food, bustling markets, serene parks and gardens, lazy river cruises and death-defying rickshaw rides, fascinating museums, temples and mosques to ease the soul, and tantalising musical and dance performances; all this and more awaits the adventurous traveller who dares to venture into this unique city.