Poland
Copyright: Tomasz Guzowski / Shutterstock.com
Poland
The country arguably most affected by Europe's bitter 20th century bloodshed, Poland has by no means let go of its past, but strides steadfastly into the future. Warsaw is the ever-evolving, young capital, while Kraków is the former royal center containing fine examples of Gothic, Baroque and Art Nouveau architecture. Pursuits in nature abound (the country is interspersed with hiking trails across hills and forests), the food is hearty and cheap, and the people tremendously welcoming.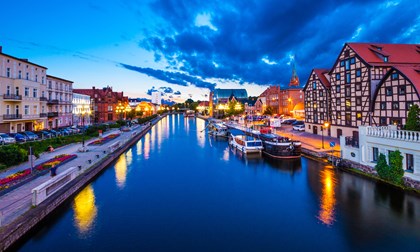 Copyright: Tomasz Guzowski / Shutterstock.com
With a charming old town and a stunning location on the banks of the Brda and Vistula rivers, Bydgoszcz can't fail to amaze visitors. Fascinating museums are housed behind beautiful facades, and scattered throughout the city. Bydgoszcz's musical scene is surprisingly vibrant: here you can enjoy professional opera performances and countless music festivals.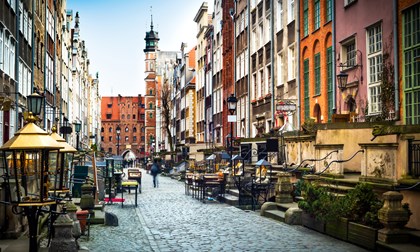 Copyright: In Green/Shutterstock.com
The Tricity area consists of three different urban bodies linked by their unique location on Gdańsk Bay (Zatoka Gdańska) and separated from the rest of the world by post-glacial moraines. Gdańsk is a thousand years old, and is the capital of the Pomeranian Voivodeship with high architectural and cultural values, joined with Sopot, the most famous health resort and spa, which is located next to Gdynia, a modernistic, cutting-edge city.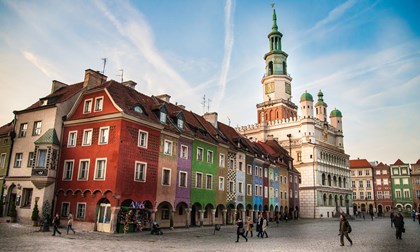 Copyright: Jakub Pindych
Have you ever had occasion to fall in love with a city? If not, Poznan will take your heart with its unique treasures, which stand dreamily watching their own reflections in the fast flowing Warta River. Here, history and tradition interweave with modernity offering you everything from bustling tourist attractions to idyllic hideaways. The city is perfect for romantic getaways. Even if you walk the cobbled streets alone, you will be swept away by the magic that has given Poznan a reputation for being Poland's most popular small-big city.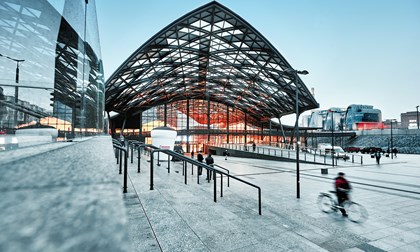 Copyright: Sebastian Glapinski/Unsplash.com
Lodz, Poland's third largest city and a former textile industry stronghold, today is a center for modern technologies, a city of culture and grand events. It is a metropolis where a landscape of industrial architecture mixes with silhouettes of 20th century office buildings, production halls, culture and sporting facilities. Lodz is perfect for anyone wanting to get a glimpse of exciting, modern Poland, so come before it settles firmly on the tourist radar.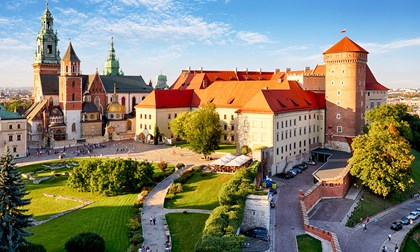 Copyright: TTstudio/Shutterstock.com
This medieval city looks like it was taken straight out of a fairy tale, with its bustling market square, spiralling Gothic towers, castles and legends of dragons. Explore the city's narrow backstreets, hidden courtyards and the network of underground cellars and tunnels. Krakow is known as the cultural capital of Poland through its love of music, poetry and theatre. After years of occupation and struggle, Krakow has emerged a proud city with a strong sense of identity, yet has still maintained its artistic and fun-loving soul.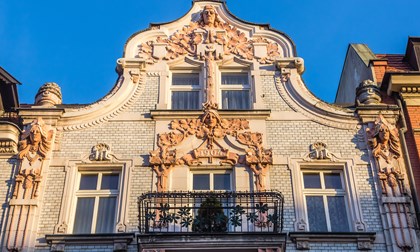 Copyright: Pawel Szczepanski/Shutterstock.com
Prosperity and extensive growth in the late 19th century was brought to Katowice by the coal and steel industry, turning it into a Silesian metropolis. Today heavy industry has disappeared, and new small businesses are creating a flourishing, modern city. Walk the beautiful old township of Nikiszowiec during the day and be inspired by art and music all over the city. Drop into the lovely shops, and when the evening comes be prepared to spend a long night dancing.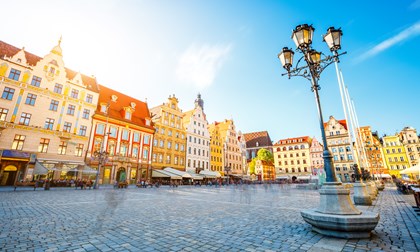 Copyright: Creative Travel Projects / Shutterstock.com
The streets of Wroclaw's old town are a colourful mosaic of architectural styles, with the magnificent market square as its crown jewel. A lively multicultural centre, the city is home to a thriving student community and acts as the cultural, gastronomical, and commercial hub of the region, hosting many musical and theatrical events, a wide array of restaurants and bars and eclectic shopping. Back in 2016, Wroclaw was named European Capital of Culture and World Book Capital.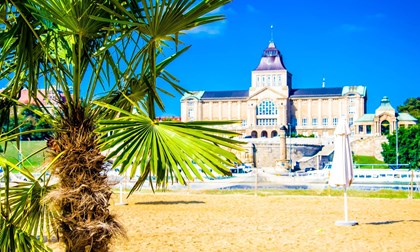 Copyright: Szymon Maksymiuk
Szczecin is an energetic city where the River Odra eventually flows into the Szczecin Lagoon. Today, it is the capital of the region of West Pomerania, which has suffered a turbulent history and now looks to an enlightened and cultural revival. A focal point is that it has managed to preserve its unique character and charm since its recent reform. Szczecin is now awakening to its full potential at an ever-increasing pace. You will feel truly inspired as you explore this enthralling city.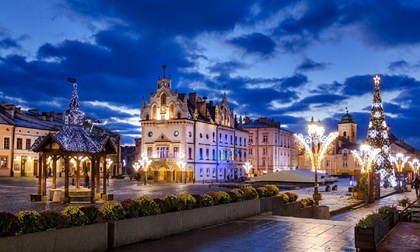 Copyright: UM Rzeszow
Rzeszów is the largest city of south-eastern Poland, the capital of Podkarpackie Province and the centre of the Rzeszow Metropolitan Area. The seat of local government and province authorities, governmental and judicial institutions. It constitutes the economic, academic, cultural and recreational centre of south-eastern Poland. It serves as an important centre for aerospace, IT, chemical, commercial, construction and service industries.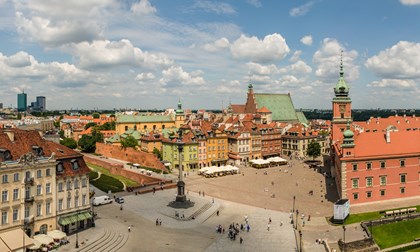 Copyright: Warsaw Tourist Office
Anything you can dream of you will find in the Polish capital: interesting history, a wealth of events, exciting nightlife, Michelin-starred restaurants, and an abundance of green areas. Check out the charming Old Town and take a stroll down the Royal Route. Learn about the city's history in one of Warsaw's many interactive museums. Spend a wild evening by the Vistula and chill out listening to a Chopin concert at Łazienki Royal Park. No doubt, Warsaw is a must-see on the tourist map of Europe.