Slovenia
Copyright: Rok Breznik
Slovenia
At the crossroads of the Slavic, Germanic and Mediterranean cultures lies a bite-size country that boasts staggering diversity in terms of landscapes and attractions. It is a country of spectacular beauty, endless possibilities and perhaps the world's creamiest dessert. Slovenia's manageable size and good infrastructure mean that you can see just about the whole country in a matter of 5 days, though you'll surely end up wanting to stay longer. From the pleasant capital, Ljubljana, to striking Lake Bled, to lazy seaside Piran, to mountain-incrusted castles and extensive networks of spellbinding Karst caves, there is no end to the wonders to be found in Slovenia.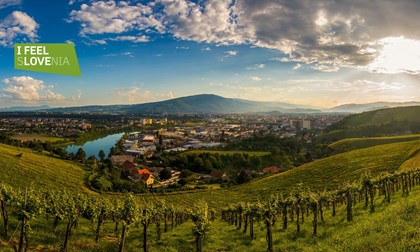 Copyright: Rok Breznik
Despite being Slovenia's second largest city, Maribor has the charm of a small town where nature and city live in close proximity. Embraced on all sides by lush green hills which in winter turn white and are excellent for skiing, forests and vineyards, most within an easy walk from the centre, you can sample the cafes and restaurants and stroll through the vibrant streets of the old town. But the nearby hills are a constant reminder that nature is just a few steps away and a whole world of leisure awaits you.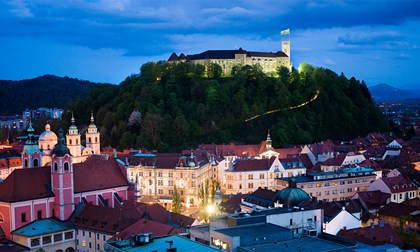 Copyright: Ljubljana Tourism
Ljubljana, the capital of Slovenia, is the nexus of Europe. Namely, the unique character of Ljubljana is made up of the influences of various cultures, while its distinctive image is the result of a diverse and alluring history. Ljubljana is a picturesque city of romantic bridges, co-existing in harmony with its own river; a city with an exquisite architecture, full of vibrant cultural creativity. Ljubljana's ancient centre at the foot of the hill, overlooked by Ljubljana Castle, is relatively small and easily accessible on foot or by bicycle. The lush vegetation surrounding the city guarantees plenty of outdoor hiking, cycling and recreational opportunities.